Thank you for booking time with me.
I look forward to connecting with you. If you'd like to get to know a little more about me in the meantime, see below.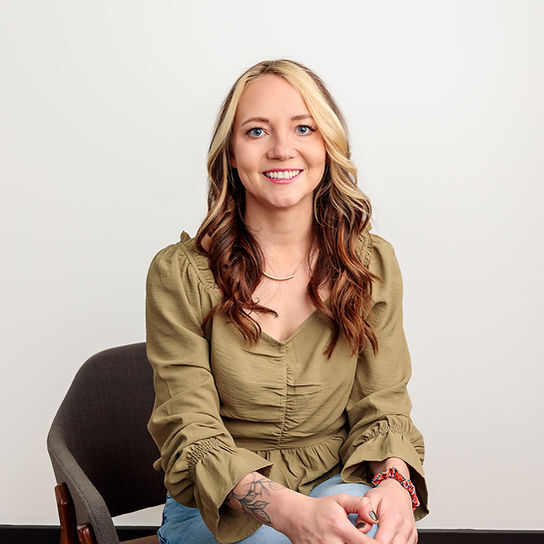 Areas of Expertise:
Employee Engagement & Retention
HR Strategy
Culture Development & Initiatives
Diversity, Equity, & Inclusion Initiatives
PRESLIE DEUSENBERY, SHRM-CP
HR Consultant
Preslie has human resources experience across multiple industries. Her main focuses have been in streamlining processes and tools to create efficiencies and clear understanding for all levels of the organization while driving business results. With this, she has been a relied-on coach for leaders in various people best practices. As a change agent, Preslie has leaned into DEI strategies to help companies become stronger through their most important asset, the employees, while upholding mission, vision, and values core to the business. With a keen eye for detail, Preslie has led many successful state and national audits across multiple states and jurisdictions. Taking a people-approach to her work and communication, Preslie deeply cares for those she is serving and knows the importance of internal and external stakeholders and how to cultivate relationships for mutual gain. This experience has allowed Preslie to be successful with tough conversations and internal investigations to ensure a productive return to operations as well as improving the company reputation.

Preslie is a member and mentor through the Delta Mu Delta honor society and is a volunteer for the Colorado Coalition for the Homeless.
Outside of work, Preslie enjoys everything in nature including: hiking, fishing, dirt biking, and exploring new places.
Allie Ward
Why I like: Host Alie Ward talks with professional -ologists about their respective fields. These range from specific animal-ologists to Zymology (Beer) to Thanatology (Death & Dying)! Most episodes, I have no knowledge prior to hitting play but at the conclusion, I find myself with new tidbits into studies of all sorts of things I would have never thought to look further into myself. It is a light-hearted podcast meant to make you laugh, learn, and explore!
Hans Rosling
Why I Like: This book made me think, question how I think, and how I accept/learn different information. Rosling identifies ten instincts that contribute to a general tendency to misinterpret the condition of the world and its people consistently and unknowingly. The book showcases how these instincts are hard-wired into human brains, what the instincts were used for during primitive days, and how they are still useful if we retrain our minds using humility and curiosity. Each instinct is broken down to easily understand how to view the world from facts and less from emotions. Using stories to portray how factful understanding of the world can lead to progress towards approaching issues with a thoughtful assessment of facts and informed choices about what to believe in order to determine what does warrant concern.
Bryan Stevenson
Why I liked: Extremely moving book as Stevenson writes through their own experience as a legal advocate for marginalized people who have been falsely convicted or harshly sentenced. I appreciated how eloquently historical context and his own reflections on the American criminal justice and prison systems were balanced. It leaves readers with the conclusion that empathy and mercy should be sought over condemnation and punishment.