We believe in building genuine relationships with our clients in order to be of service and contribute to their success. We aspire to provide positive energy and influence in our operations and the people, companies, and communities we serve with gratitude. That's why we enjoy sharing our unique insights by participating in workshops and speaking engagements. We are proud to be a woman-owned small business.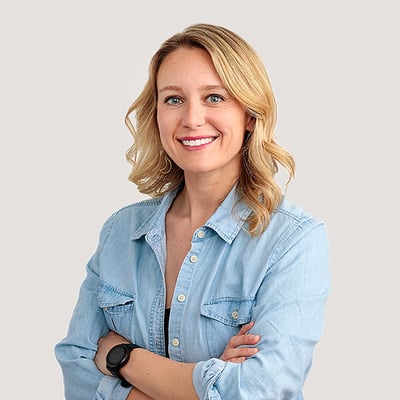 Areas of Expertise:
Recruiting
Talent Management
WC & Business Insurances
Benefits Sourcing & Selection
Compensation Strategy
Sales Strategy
Partnership Development
Risk Assessment & Advisement
Executive Advisement Regarding:
Mergers & Acquisitions
Services & Products
Verticals & Industries
Revenue Streams
Transition & Succession Planning
CALEY VAN CLEAVE
Co-Founder, Managing Partner
Whether navigating new growth strategies or landing top talent, she has worked hands-on with business leaders finding valuable solutions for most of her career. Prior to co-founding Iridium Consulting Company, Caley served as the Vice President in two previous award-winning consulting and search firms. In both companies, she supported clients in identifying new approaches to their businesses and teams. In addition, Caley has successfully coached professionals across all levels of an organization to effectively advance their careers.
She serves as a speaker and workshop administrator on human capital strategies, career development skills, soft skill development, the energy industry, and other key topics for private organizations, associations, and educational institutions. As an active member of the community, Caley served as President of the board of the Colorado chapter of the Women's Energy Network (WEN), an international organization of 6,800+ women professionals who work across the energy value chain. Caley received the Denver Business Journal's Top 40 Women in Energy award in 2020.
Caley is a Colorado native that can often be found mountain biking, hiking, or traveling outside of the office.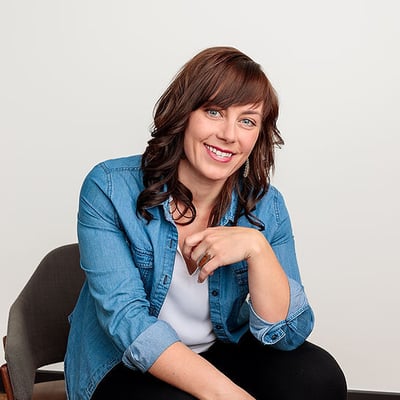 Areas of Expertise:
People Management Processes
HR Management Processes
HR Function Development
HR Process Training
Systems Advisement (Payroll, HRIS, etc.)
Operational Efficiencies
Employment Documentation Strategy
Business Contract Advisement
Contractor & Employee Management
Systems Integration Advisement
Risk Assessment & Advisement
Operational Process Advisement
WHITNEY VAN CLEAVE
Co-Founder, Managing Partner
Whitney has worked with organizational leaders across industries to identify new techniques to improve business processes, manage human capital resources, and revamp marketing & sales strategies. Before establishing Iridium Consulting Company, Whitney led technical recruiting initiatives, human capital strategies, and marketing projects for clients at two previous award-winning firms. In addition, she has held multiple leadership roles in marketing and communications, which allows her to implement new technologies and strategies to serve our client's dynamic needs.
Whitney has served on the board of the Denver chapter of Young Professionals in Energy (YPE), a national organization devoted to facilitating the advancement of young professionals in the energy industry. She is also the Director of Marketing for the Colorado chapter of the Women's Energy Network (WEN), an international organization of 6,800+ women professionals who work across the energy value chain.
Outside of work, Whitney can usually be found fly fishing or rambling around the Colorado mountains where she grew up.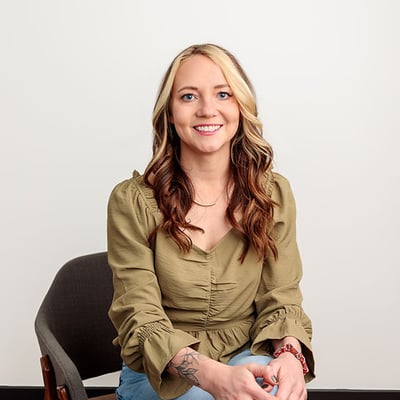 Areas of Expertise:
Employee Relations
Employee Documentation Development
Policy Development & Advisement
Investigations & Audits
Compliance Advisement
DE&I Strategy & Implementation
Communication Coaching & Advisement
Risk Assessment & Advisement
Employee Communications
Employee Engagement Culture Development
Benefits Administration Strategy
Terminations
PRESLIE DEUSENBERY, SHRM-CP
HR Consultant
Preslie has human resources experience across multiple industries. Her main focuses have been in streamlining processes and tools to create efficiencies and clear understanding for all levels of the organization while driving business results. With this, she has been a relied-on coach for leaders in various people best practices. As a change agent, Preslie has leaned into DEI strategies to help companies become stronger through their most important asset, the employees, while upholding mission, vision, and values core to the business. With a keen eye for detail, Preslie has led many successful state and national audits across multiple states and jurisdictions. Taking a people-centric approach to her work and communication, Preslie deeply cares for those she is serving and knows the importance of internal and external stakeholders and how to cultivate relationships for mutual gain. This experience has allowed Preslie to be successful with tough conversations and internal investigations to ensure a productive return to operations as well as improving the company reputation.

Preslie is a member and mentor through the Delta Mu Delta honor society and is a volunteer for the Colorado Coalition for the Homeless.
Outside of work, Preslie enjoys everything in nature including hiking, fishing, dirt biking, and exploring new places.
Over the last 15 years, we have cultivated strong relationships with a diverse network of professionals that we collaborate with to support our clients in solving their people and business-related challenges. The collective expertise of our core network spans a broad spectrum allowing us to provide meaningful, relevant connections to help our clients.